Well I'm making a new skin, just a few things I want to know... Is my layout possible? ( I havnt added everything in yet this is a sample nothing more of what I WANT it to semi look like ) Is it possible in modern or classic or both?
Also I'm no coding genius, graphics are where it is at for me XD So anyone who likes my design who wants to lend a hand, I'd be more than happy to accept =3 Oh and the bars on left and right of that thing Belldandy is sitting on are not suppose to be volume, I want them to bounce up and down with the music =3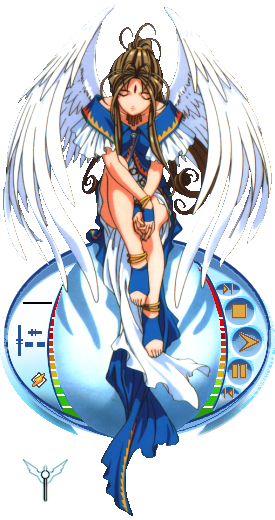 The original anime image was taken from another winamp skin, which was beautiful but many of it's functions were glitched/out dated and very poorly placed.