Hello,
I've just finished formatting my computer and realized that I neglected to back up my favorite winamp skin, Aquair-Chimera. It's an old skin apparently but I know it's got to be out there somewhere. I've found this page that was supposed to have it:
But sadly the skin that is downloaded from that link is not the skin I am looking for. The pictures featured in that link of the light grey, bluish skin definitely is the skin I want though.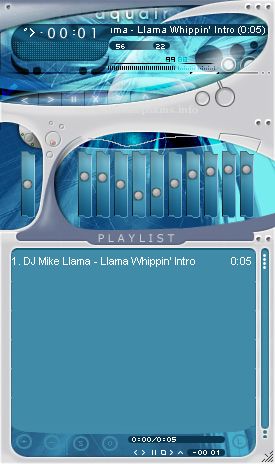 If anyone could help me find this skin I would be very very grateful. I was using it for 5-6 years now and it would be a shame if I lost it. Thank you in advance.