Looks like I'm keeping up my trend of posting a new skin about once a year. I hope everyone's doing well in these strange times.
You might remember my first Cowboy Bebop skin -
https://www.deviantart.com/luigihann...-Tank-29203475
That one's based on Cowboy Bebop's opening animation.
Recently there was a big charity performance of Cowboy Bebop's ending theme, The Real Folk Blues:
https://youtu.be/8GwE0wwMmKE
I was very inspired by that performance, so I've remixed that skin to match the ending animation sequence from the show.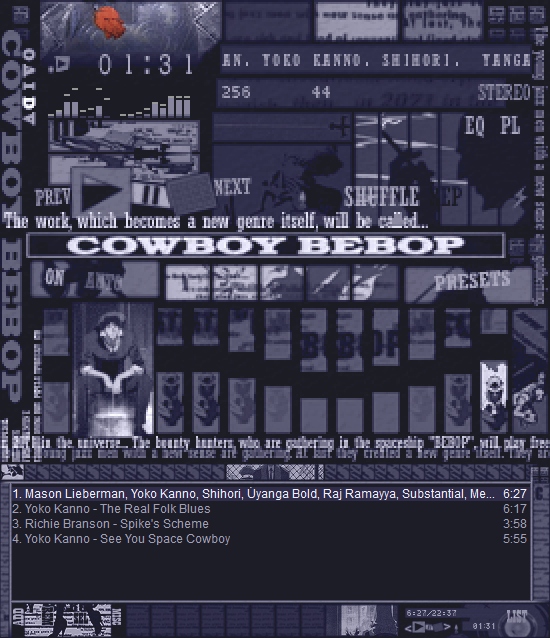 I don't have the original PSD's from when I made the old skin, but I was able to integrate some images and apply filters to the colors, and it feels pretty fresh. The subdued colors actually tone down the busy look of the old skin, so I'm pleased with the remix.
Download here:
https://www.deviantart.com/luigihann...lues-840277256
Test in browser here:
https://webamp.org/?skinUrl=https://...e43888e269.wsz
Enjoy.