Hi folks!
After being away for several years, I'm back to skinning art.
Here is my new baby.
Originally not intended to be a skin, but I wanted a clock on my desktop, so I built it. No bells and whistles, only the basic and every-day-use functions are present. No video, visualisation nor coverart window, BUT :
* Gives time and date of the day
* Shows the moon phasis
* Integrated calendar for past, present and future periods
Fully resizeable from 32x 32 pix to full screen.
Take it not as a skin showing a clock, but as a clock which can play your music.
Can be uploaded here :
https://www.deviantart.com/corwwin/a...0%3A1548448647
Enjoy!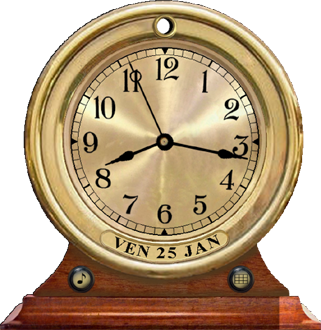 My other skins have been lost when the original Winamp died, but the best of them can be seen and loaded here :
https://www.deviantart.com/corwwin