A disadvantage of playing mp3's with Winamp is that some have different volume levels.
A visualisation on screen to see if there are any differences in volume would be nice, how can I get that?
Something that looks like the green and red leds on my mixer.
So when I pre-listen the songs I wanna play, I can not only hear but also see if the levels are the same .
One more question: how can I make the box on top left bigger and visually better.
( I don't mean the titles size, that I know)
Photo of the box on top left on my pc screen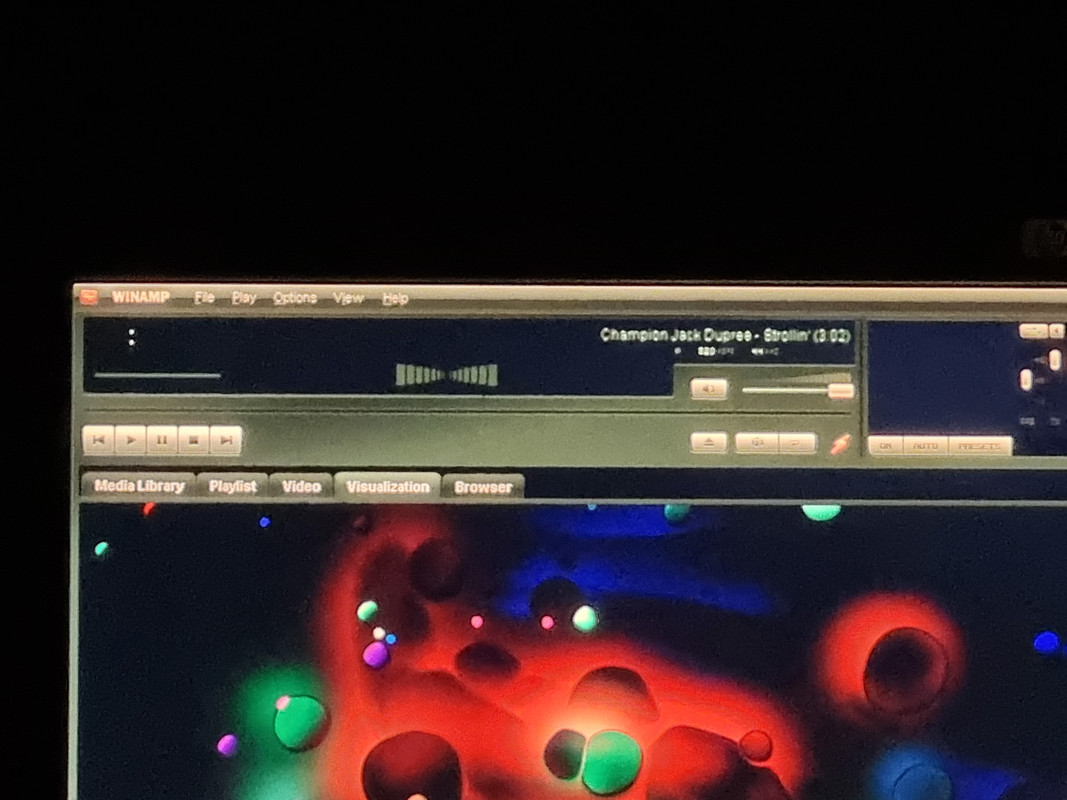 edit by NJK
next time open the image in a new page in your browser and use that link, you now used img for a https link.
all other posts are deleted.