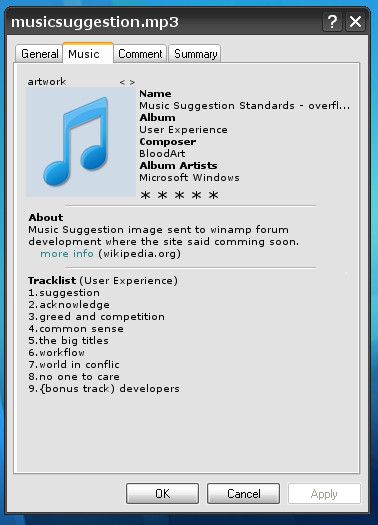 create a shell content like winRAR does for compressed files, for display only.
to update these information as new standard for all software management.
click to browse next\preview display standards by vendor(installed media players) like css3?
based on the display standard for operating system experience [to develop].
*for as the personal post, is liked better the default and about sections.
more info
, would bring the browser \or the
comment
tab.
by restrict to 3 lines max\ or link to source.
summary
, for windows defaults usability only;
text to be formated with [...] when overflow;